User can see the details of all the payments made by the patient under the Payments section. Payment details covers mode of payment & clinic under which it collected.
Add Payment:
Payments collected from patient can be recorded through Add Payment option as well. If any amount is outstanding of previous visits, System adjusts the payment against the oldest visits first.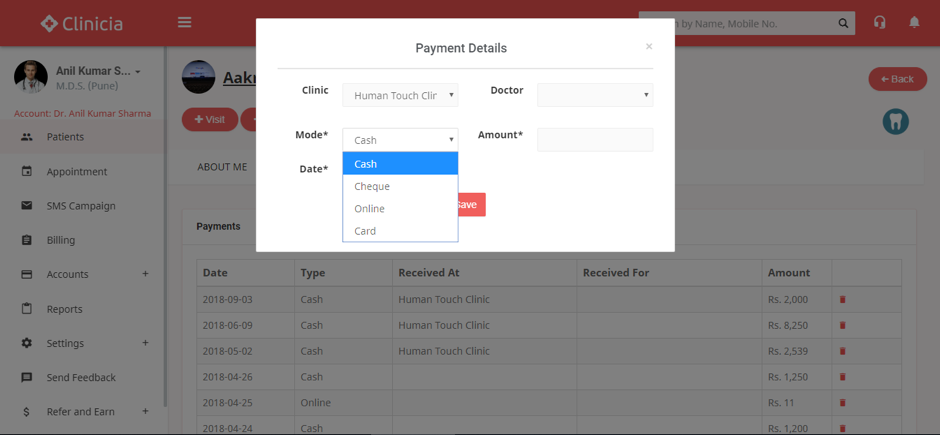 Online Payment Acceptance from Patients:
Clinicia facilitates Doctors to collect the payment from patient through online transfer mode. Patient can make the payment using his Debit Card, Credit Card, Net Banking or Wallets etc.
After one time setting up of Payment account to receive online payment from patients –
Doctors sends the payment link to the patients through SMS mentioning the Amount & purpose.
Patient makes the payment through any of the online medium by clicking on the link provided in SMS.
On successful payment, Credit entry of equivalent amount gets reflects in Clinicia software for that particular patient.
Amount gets credited in Doctor's bank account as provided during account set up on third day after deducting the transaction fees.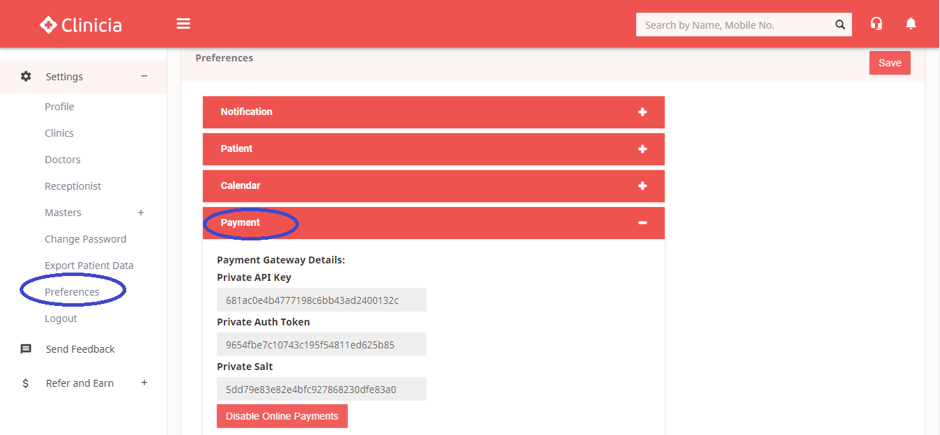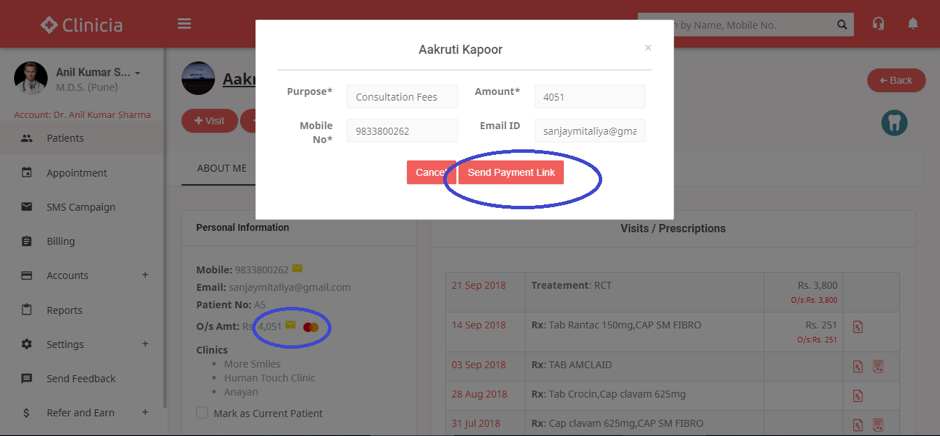 Outstanding amount Reminder to Patients:
Doctors can send soft reminder SMS to patients requesting them to clear their dues. SMS icon near to Outstanding amount on Patient Dashboard can be used for sending reminder SMS.