Clinicia allows Practitioner to manage their all the clinics from Single account only. Doctors can add the details of all the clinics. Clinic details broadly covers Clinic address, Clinic contact details, Timing, Services offered in Clinic along with many Clinic level preferences.
If the clinic is already registered in Clinicia, Doctor can search the clinic and add it under his account. If not, then click on add new option to add new clinic under the account.
Path: Settings > Clinics > Add Clinic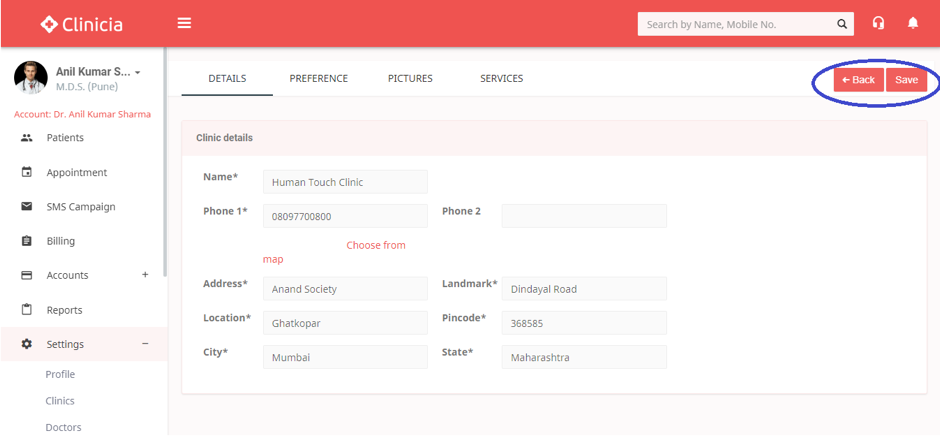 User can also update other important clinic related information such as Clinic timing, Services offered in Clinic and Clinic pictures.
Clinic level Preferences:
Many Clinic level preference includes Preference for —
Billing Numbering
Patient Numbering
Printing options for Prescription, Billing & Invoices.