Patients:
Patient Section is central feature of the whole application which allow users to record and access all the patient related information. Patient section stores the list of patients registered with Clinic along with detailed profile of each of the patients, their medical history, Visits to Clinic etc.
Patient Profile
How to add new patient?
New Patients can be added in Clinicia from "Add Patient" option available under Patient section. User can do quick add by just entering the two mandatory fields – Patient Name & Patient Mobile No. User can update & maintain complete patient profile including basic info like Age, Date of Birth, Gender, email ID to medical history to health information.
Path – Patients > Add Patient > Fill information > Submit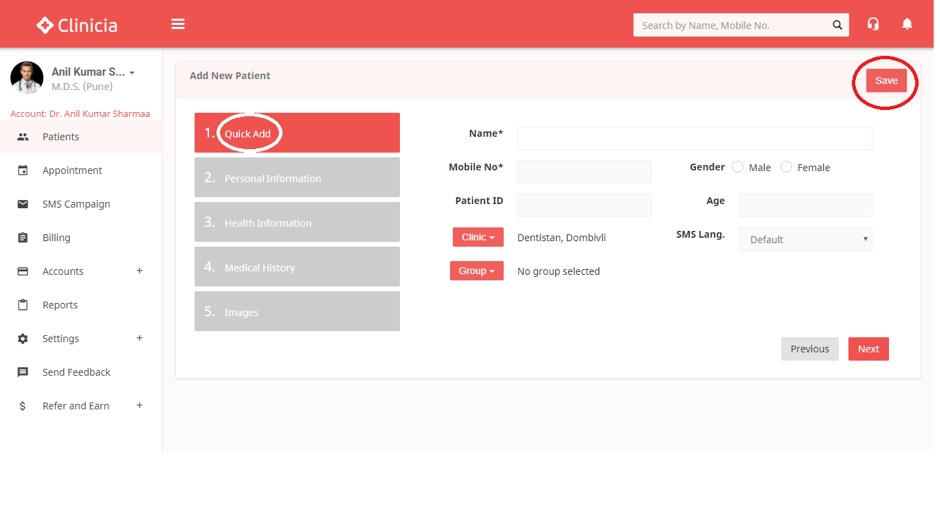 Add New Patient in Desktop Module –
Add New Patient in App –
Patient Profile Update & Delete:
User can make the changes in patient profile anytime. User can also delete the patient permanently from system, while deleting the record all the records (Treatment records, payments, Appointment etc.) will also get deleted from system along with the patient.