A.) How to generate Invoice & Bill?
Invoice:
Invoice can be generated either for treatment done in single visit or combine treatments done in multiple visits. User can select the visits and generate the preview of Invoice. Same can be shared with Patient through email or Print.
Invoice contains the details of treatment done along with fees for each of treatment & payments made by the patients with outstanding amount due for payment.
Path (Desktop) – Patients > Search Patient > Patient Dashboard > Billing
Path (App) – Patients > Search Patient > Patient Dashboard > More > Billing
Billing:
Final Bill cum Payment Receipt can be generated only if the complete payment has been received for selected visits. Unique sequential Bill number gets assigned to each of the Bill. Bill can be shared with patient through email or print.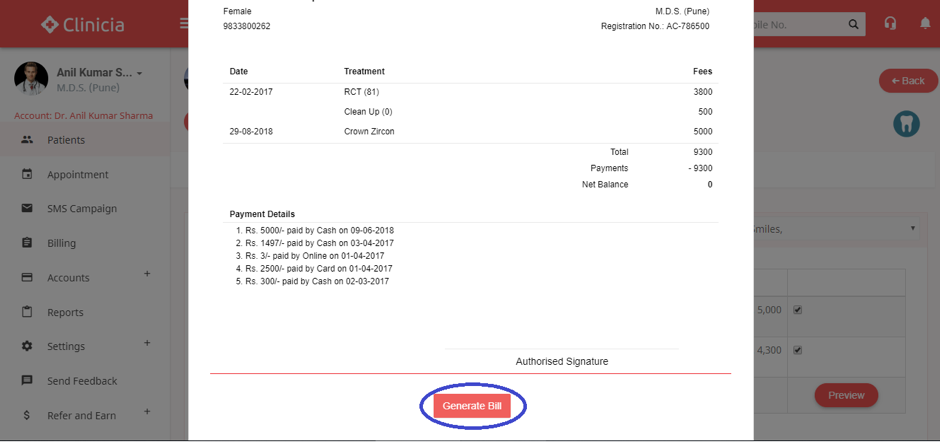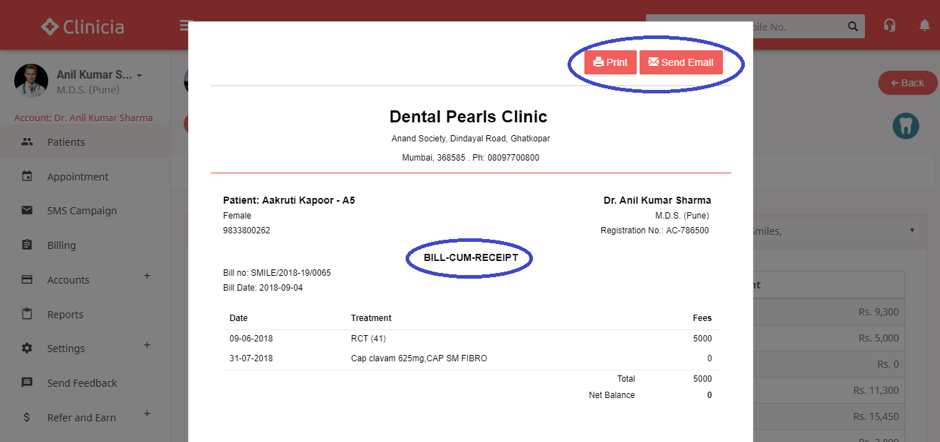 Cancel Bill:
Bill once generated, can be cancelled if needed. Provision for the cancellation is provided in the Preview. Once Bill is cancelled System skips that unique Bill no. & it cannot be retrieved.
Bill Number Prefix:
User can set their own choice of prefix in Bill Numbering.
Path (App) – Settings > Clinics > Click on Name of Clinic > Preferences