Clinicia provides many options to print a document and these options can be customized. In Clinicia, one can print the document either on:
Plain paper or
Pre-printed stationery.
Printing on a plain paper
When printing on a plain paper, you can choose from 3 types of letterheads
1. Use default letterhead: show your Clinic name and address
2. Use your clinic logo along with the Clinic name and address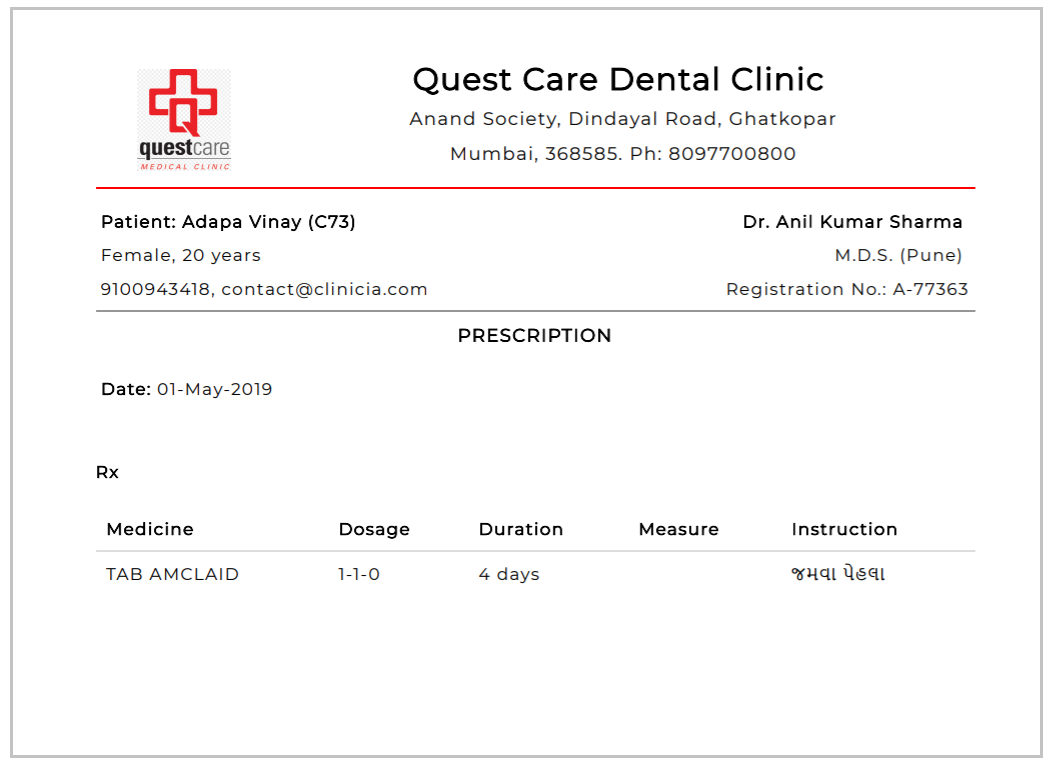 3. You can upload your own letterhead image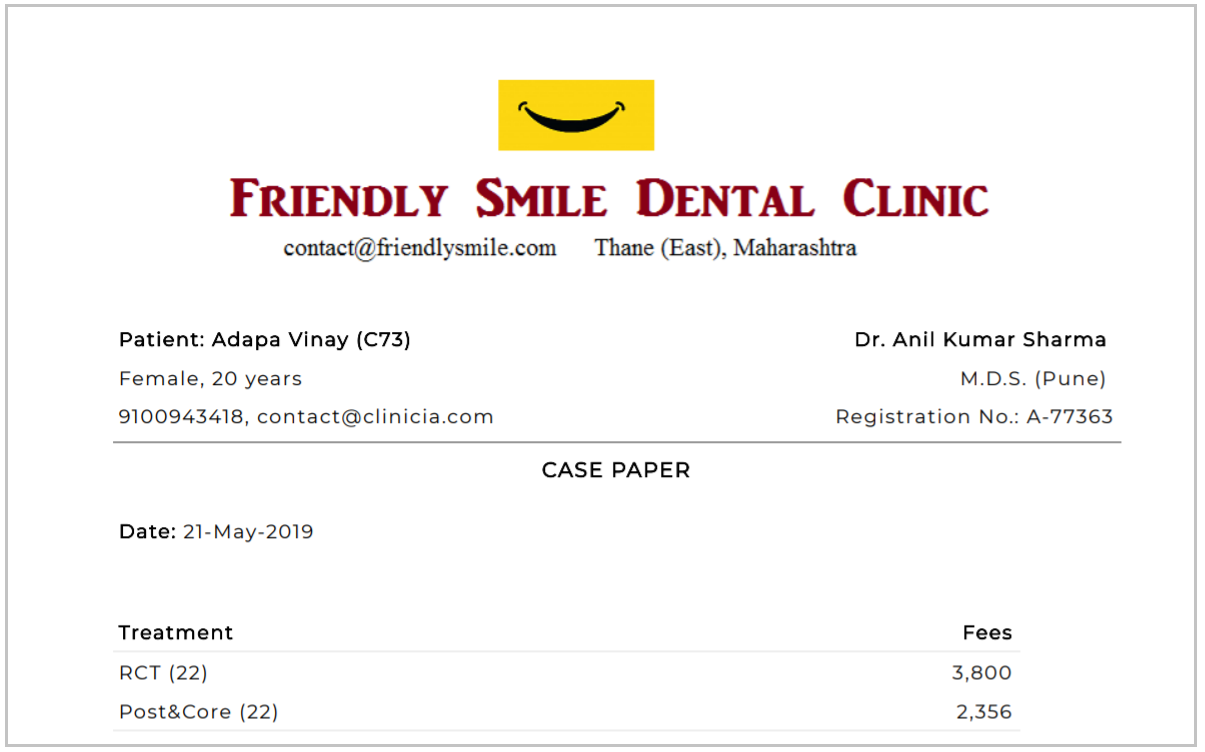 Printing on a pre-printed stationery
If you are using pre-printed stationery, you have an option to leave blank spaces from the top and left to accommodate for the printed area on the stationery.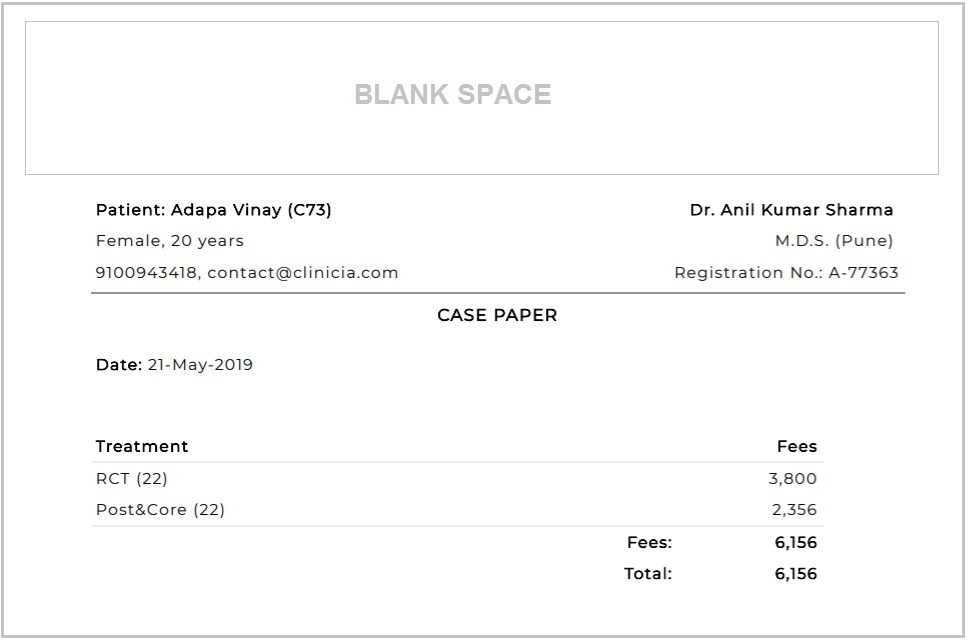 How to Customize these settings?
These customizations can be done in the preference section of each Clinic.
Goto Settings > Clinic > Select a clinic > Preference > Printing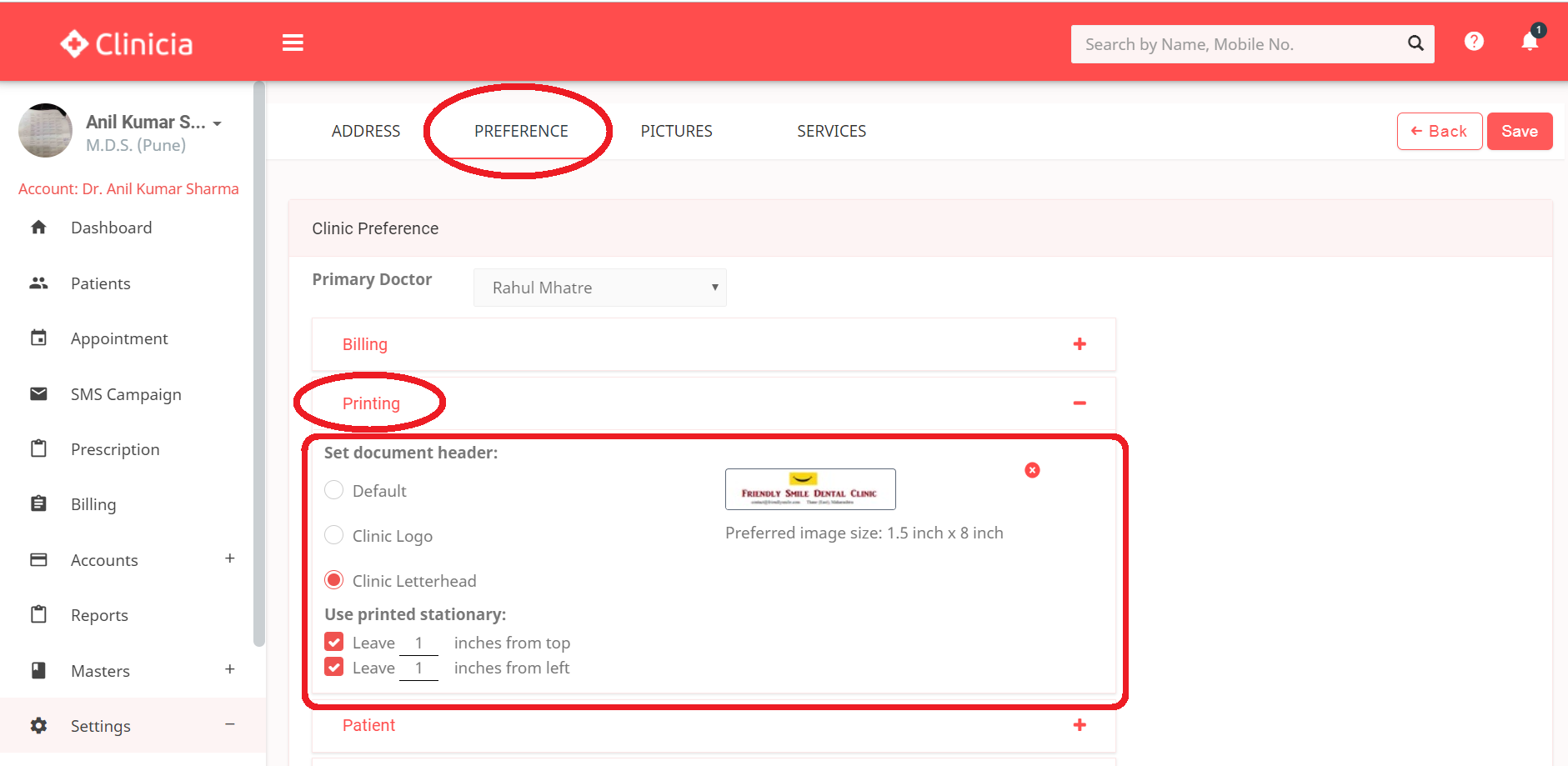 For any further clarifications please contact Clinicia Care at 8097700800