Clinicia allows User to take the consent digitally from the Patient through their Application. Doctor can make patient understand about the undergoing treatment & capture the consent for the particular treatment digitally.
Doctors can make Patient sign the Consent Form digitally by signing on screen of Device after reading the content mentioned on Consent form. Application makes the non-editable PDF along with patient signature, capturing the date & time of signature.
Signed Consent Form gets stored under the patient profile & can be shared with Patient on email, SMS or Print.
Path – Patients > Patient Profile > Consent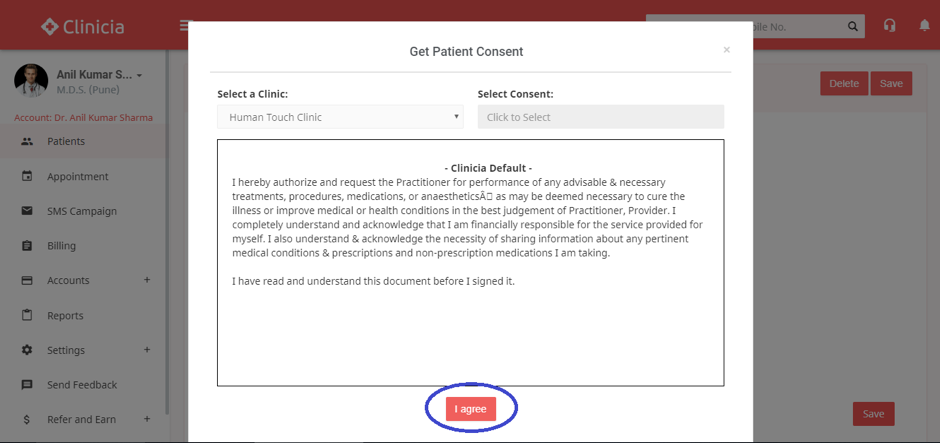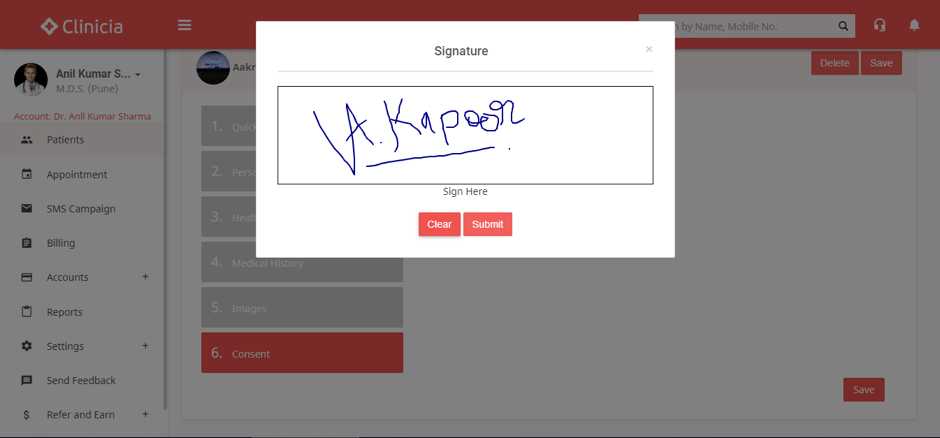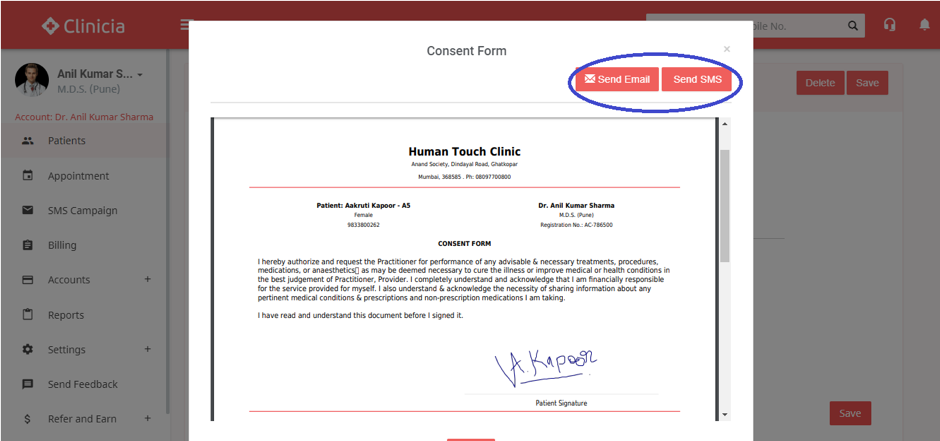 Consent Master
User can add and maintain multiple Consent Forms as per their need by drafting customized consent form as per requirements for different treatments.
Path – Settings > Masters > Consent Forms